Meet Dr. Richards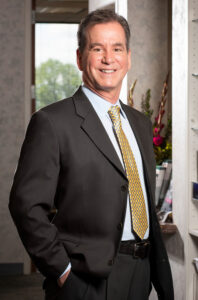 Dr. Mark E. Richards has dedicated his life to becoming one of the nation's most innovative and acclaimed practitioners of plastic surgery. The experience from decades of treating men and women in their middle age and later years led Dr. Richards to view several current therapies, particularly those relating to Female Menopause and Male Andropause Symptoms and associated diseases, as terribly inadequate.
We were mistakenly taught several fundamental mistruths during our early training that created a false foundation on which our current treatment of aging men and women is based.  In brief: Maintenance of Physical and Psychological health as we age (erroneously termed "Anti-Aging" by society at large), is hugely dependent upon correcting the severe decline in testosterone that many men and women suffer as they hit their 40s.  This problem seems endemic in all industrialized countries.  Though the reasons are unknown, the unfortunate consequences of this deficiency have been clearly documented in many decades of scientific studies!
Why is this being treated by a plastic surgeon you ask?
Plastic surgeons are uniquely trained to be problem solvers and to think "outside of the box" that can limit our knowledge and treatments.  Dr. Richards noticed similar problems many of his patients were facing that could not be "cured" with finest of cosmetic surgery… and so he researched the science, learned from the literature, asked questions of other doctors, and now treats and teaches other physicians in the scientific basis of simple time released testosterone pellet therapy.
With his practice based in Bethesda, Maryland, Dr. Richards invites patients from the Washington, D.C., Maryland, and Northern Virginia areas as well as throughout the nation to learn about how he can help improve health and quality of life in the majority of our adult population over 35. Whether you are a curious physician or a patient looking for help as you feel life is a lot less enjoyable – or both, please browse this website for information.  You can always email me on the contact form with comments or questions.
Visit Dr. Richards' Plastic Surgery Website
Dr. Mark Richards does a wonderful job of presenting the many clinical studies that support BHRT testosterone pellet therapy for men and women. He critically analyzes the abundant poor quality published articles containing false conclusions as well as the properly performed and analyzed studies from which we must learn.
I have found him to be a true coach, offering high quality guidance throughout my educational process and initiation of clinical practice. He makes himself available to answer questions long after the course weekend, something that has made all the difference for me. I have referred other doctors and business professionals to his seminar and will continue to do so in the future. I whole heartedly give him my highest recommendation. Thank you Mark for being one of the crucial pillars that the T Pellet therapy community stands on!
Kevin Earl, MD